To some, web design can seem like magic.
It appears simple on a surface level, but there is a lot of thought, effort, and planning that goes into designing out a website. This effort is often doubled when starting from scratch rather than re-designing an existing site.
When first meeting with us about a new website, you may wonder what you'll need to provide to get your project rolling. Let's talk about what we need from you to design your website.
Specific Goals
To design your website to function as it needs to, designers need to know complete and exact functionality. This concept is a little scary for some. The web is a complicated place, and sometimes the best solutions aren't always clear.
Thus, the first step in any design process is the Discovery Phase. At Studio Ace of Spades, we work hand-in-hand with you to develop a scope; or, in other words, a document that outlines the functionality and goals of your website or application.
To begin developing this, we start with three basic questions:
What do you want from your website?
What do your users want from your website?
What do you want your users to do?
Approaching the design through your eyes
To make a website useful and functional, you need to know what you want it to do.
Perhaps your website features new products and content you're selling. Maybe you need a simple, straightforward site that provides users general information and a quick way to contact you. You might need a scalable website built to start small, eventually growing and changing as your business evolves and develops more complex needs.
Regardless, we design and build websites to fit any goals you have in mind; but, first, you need a plan. We help walk you through use-cases, user groups, and sitemaps to assist in fully determining your website's purpose.
Approaching the design through the eyes of your users
Best-practice for organizing website structure and functionality is by focusing on your user's needs above all else. If you have the option, the best method is to ask your customers what they want directly through methods such as focus groups, user surveys, and feedback forms.
Generally, this method works well for re-designs of current sites. Start by asking customers about tasks they struggle with the most on your website as well as new features they'd like to see. Then, we'll work with you to eliminate their pain points and introduce functionality to serve their needs better.
Another high-quality method to understand your users is to dig into your analytics data, provided you have it. Seeing where users enter and exit your site can help you know where you should invest your money. You can also determine where users are spending the majority of their time to identify critical portions of your site, or even reveal functions that are causing headaches for your users. For example, if you see users spending too much time on your checkout page, it indicates the process is too complicated and most likely costing you money.
If you don't have the luxury of asking your users, we can create user groups and personas based on generalized data about your average customer. A persona, or user group, is a stereotype of the type of person who interacts with your site. We create user personas to help us better understand your average user and analyze their potential actions so we can solve for problems that haven't yet appeared, but could in the future.
What do you want your users to do?
Every business has at least one action they need their users to take, and it always correlates to what makes you the most revenue. This task is referred to as the call to action, or CTA for short.
Knowing and understanding your primary call to action will help us organize your entire website around the purpose of increasing revenue. Calls to action are generally simple concepts. Common CTAs range from "Shop Now" to "Sign Up" or "Contact Us." As always, it entirely depends on your specific business and how you make the majority of your money.
Discovering Personal Preferences
Your personal and aesthetic preferences are also vital to the web design process. If you dislike your website visually, why would you ever want to pay for it?
Often, we ask our clients to send us websites of which they like the overall look and feel. When designing particular functionality, we request specific aspects of other sites. This portion of the discovery process provides a strong aesthetic direction. The more examples provided, the easier our work becomes. Providing sites you like results in faster delivery and designs that are geared to match your preference and style.
Design is fantastic, but what about content?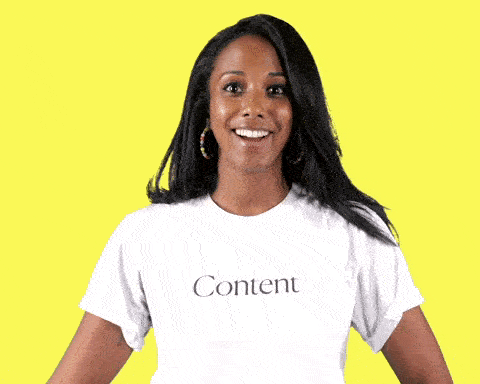 Content is a tricky topic in the web building world because it often needs to be handled in phases. For people without a prior website, we frequently get asked, "How do I know what content to include and when it is too much?"
It isn't very easy to discover the needed content without having designs to know where it will be placed. On the other side of the coin, it's challenging designing without prior content laying the groundwork for organizational structure.
When in the beginning phases of site design, we prefer some base level of content developed for first-pass page designs sitemap organization. To assist our clients, we send a document with a starter content template to complete. However, the content generated is merely the beginning, as each business has differing needs. A cookie-cutter model does not work for everybody.
In our initial content pass-through, there are some critical pieces of information we work with you to track down.
Your General Business or Service Information
As with anything, start with the basics. We collect the necessary information about your business before moving forward. This process includes gathering contact information for the stakeholders, hours and location of the company, target audience, your mission statement, social media links, a tagline, and so forth.
Your Brand and Identity
Your branding content includes your company logo, brand colors, any commonly used typography, and other visual aspects of your identity that will be crucial in the website design process.
If we are without brand assets, we won't be able to create a website matching your company brand. The visual feel of the branding influences nearly all design decisions made.
If you don't have established branding, that isn't a problem. While our primary focus is web design and development, we also offer quality branding services to help you build your own unique identity.
Standard Text Content
Text content is essential for SEO and general usability. In cases where a large amount of text content is needed, we may hire a copywriter.
For smaller or simpler sites, we generally work together with the client to come up with robust and keyword-focused text content to explain the business or service in a concise, easy-to-read manner. In cases where a copywriter is foregone, the majority of text content will be initially generated by the client. We then edit, parse, and modify it as needed to be concise and goal-oriented. This method saves our clients money by gathering accurate information straight from the most knowledgeable source – the business owner.
Media Content – Photo, video, and so forth
While photography isn't required in the initial content collection phase, it can be a vital asset to ensure your website accurately represents your company. If we do not receive any photography content, we often design with placeholder images for the short term.
This usually works out fine, but can sometimes result in more generic site design as there's no specific visual language with which to work. If you don't have photography and need some done, we offer photography services and have plenty of connections with local photographers to fit varying needs and budgets.
It's not all magic.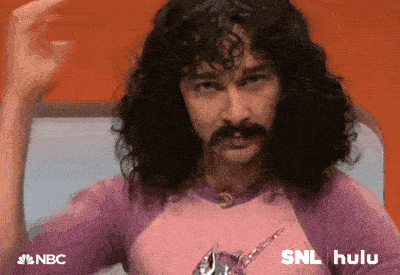 Before we move a single pixel in our design, a sweeping effort goes into laying a foundation for the design. A great website isn't magic at all; in fact, it's a lot of hard work, collaboration, and attention to detail.